The season of autumn is truly a dreamy phase to say the least. With the days getting shorter, seasons taking a shift, the year almost coming to an end, this is the time for new beginnings, fresh chapters and retrospection of the bygone year. As the festive season arrives, we indulge in gratitude and revelry by spending quality time with our loved ones and also relishing the fruit of the perseverance of the past year that yielded so many positive effects and improvements in our lives.
And with Diwali and the festive season in full swing, this is the perfect time to gift your loved ones a holiday, as traditional gift boxes are passé. Della Adventure and Resorts located in the quaint hill station of Lonavala with its lush green surroundings and pristine, dreamy evenings is the perfect location to celebrate the festive spirit. While cities like Mumbai, Pune are bustling with activity, why not surprise your friends and close ones with something way better than perishable food and commonplace gifts and help them unwind in the peaceful and untouched landscapes of a luxury resort in Lonavala?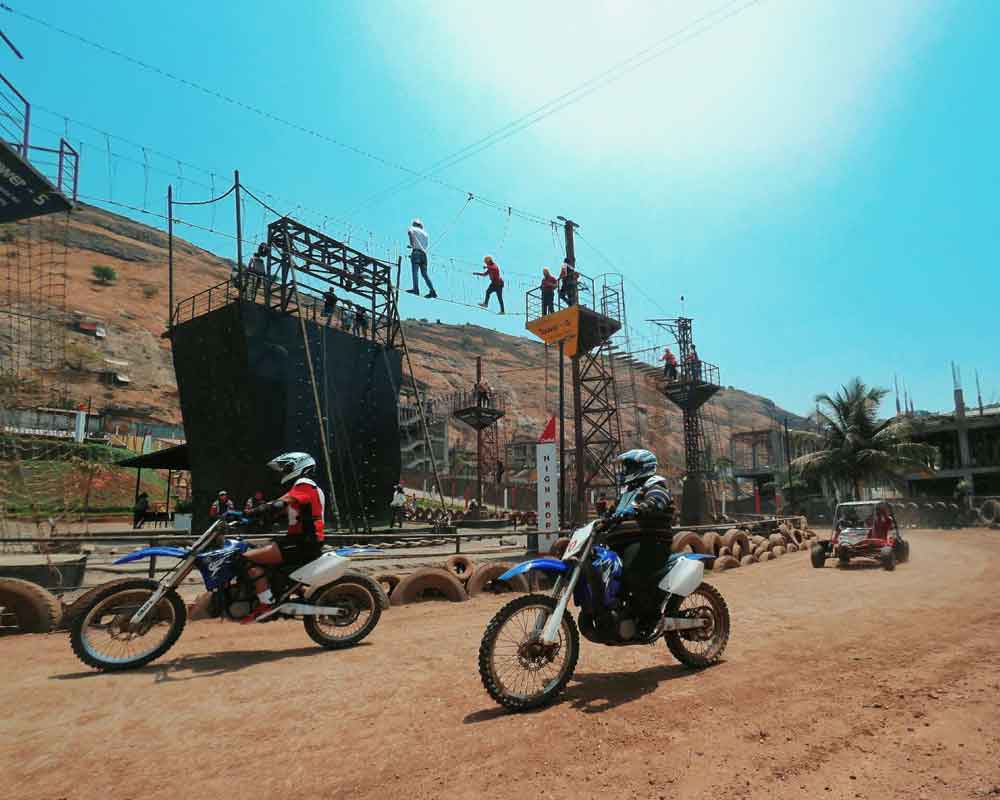 While one toils hard, surviving in the noisiest, busiest localities of them all, the mountains give you the necessary breather from all that din and look deeper into yourself, reflecting on your accomplishments and spare some moments for soul searching. Lonavala is one of those hill stations which have been a favorite for people around. If someone needs to rejuvenate and detoxify themselves this festive season, Della Adventure and Resorts is the place to be.
While you end up in the picturesque and serene areas around in Maharashtra, Della Adventure and Resorts makes sure that you don't compromise on luxury and class. Being one of the renowned five star resorts in Lonavala, the property fuses adventure with luxury providing, the best of both the worlds!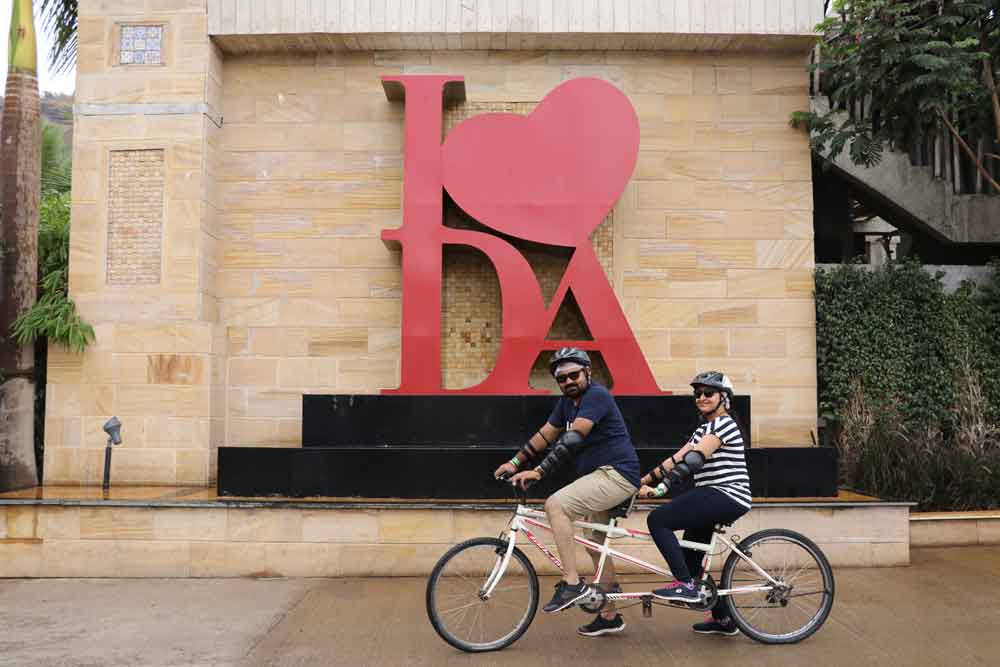 Della Adventure and Resorts provides unique stay experiences to choose from. The extremely comfortable, spacious luxurious rooms and the superb luxury tents at Camp Della provide you with the perfect ambience to unwind after a long workaholic schedule and an even more hectic festive weekend. With the signature villas having a capacity to house almost 12 people with 4 bedrooms, attached bathrooms, a porch and a living room, you can simply bond with family, or have that long forgotten bonding with your buddies.
While you embark on that quest to look for peace, calm, you get to indulge in the best possible services and scrumptious delicacies you can't really turn down! With 5 multi cuisine restaurants in the property namely Cafe 24, PNF Restaurant & Bar, Creme Della, Parsi Dhaba and Sports Bar, Della Resorts has something for everyone! From vegetarian to Gujarati, Punjabi, Jain, Parsi, and many other cuisines as well as venues for fine dining, the resort  has been inviting guests from all corners of the globe to give you the best in the field of luxury and hospitality.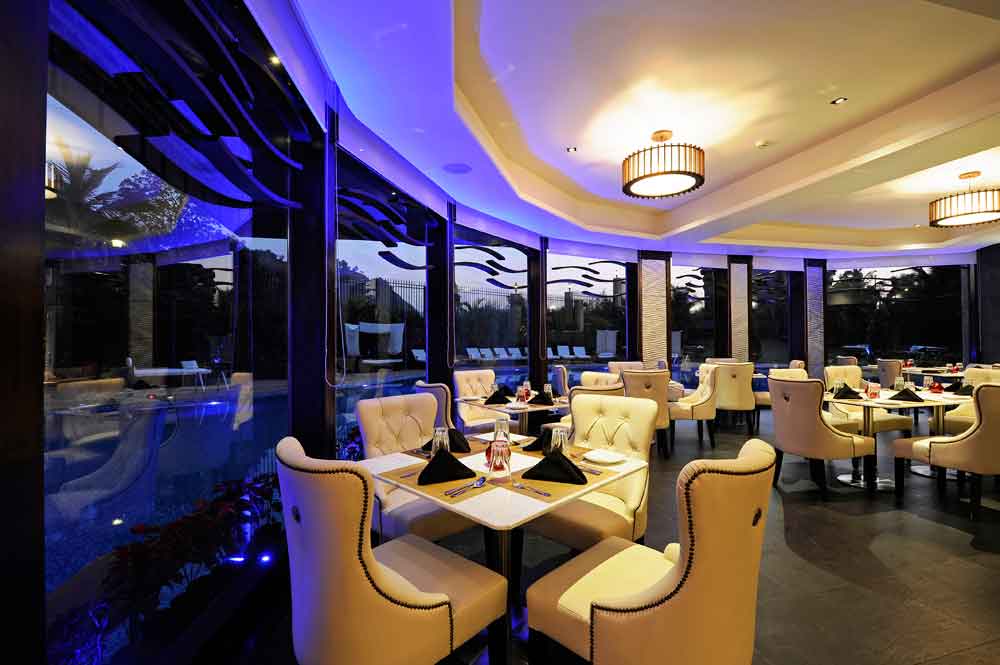 The perfect gifting options this festive season are in for you to splurge on. If you have a taste for antiques and classy gifts, you can buy online our Della Souvenir Store Voucher. Gift your special someone and your close friends with eclectic pieces from our Souvenir Store!
With an abundance of lip smacking, multi cuisine food, you can also gift your close ones the Della Culinary Experience Voucher applicable at 5 multi cuisine restaurants within the confines of Della Adventure and Resorts which is available for only for Rs.5000
If a conventional holiday is not your thing, and you have a taste for adventure and a lust for life, gift yourself and your near and dear ones "A Day Out at Della Adventure" Pass giving you an opportunity to indulge in adventure activities like zorbing, , buggy rides, archery and much more for a day.
If the workaholic in you is tired and exhausted or if the adventure turned out too much, and if all you want is your close ones to enjoy some private, romantic and rejuvenating times you can also add to your gift the Della Spa Gift Voucher for a couple spa therapy at Della Resorts.
If an anniversary is round the corner and you need to get the perfect surprise for your spouse or your close friends and kin, you can gift them the perfect anniversary getaway by availing the enchanting Anniversary Package. The package includes a romantic stay at the scenic Camp Della, couple spa therapy, candlelight dinner and much more.
So what are you waiting for? Get your gift vouchers online at www.dellaresorts.com now to experience a whole new dimension of gifting this festive season!