Have you ever dreamt of walking on a lush green lawn with your cuddly Angel by your side, under a sky full of stars and a soft breeze caressing you both?
It is every pet lovers dream to go to an exotic pet-friendly holiday spot with your most loyal companion. Dedicated dog parents know the gut-wrenching feeling that comes with each departure, be it for a day or for a week when you have to travel without your pets. Pangs of guilt brought on by big sad eyes and a tilted head, asking why you are leaving, often make you cancel your travel plans. In India the moment you think of taking your pet on vacation you realize not many recreational places are keen to cater to them.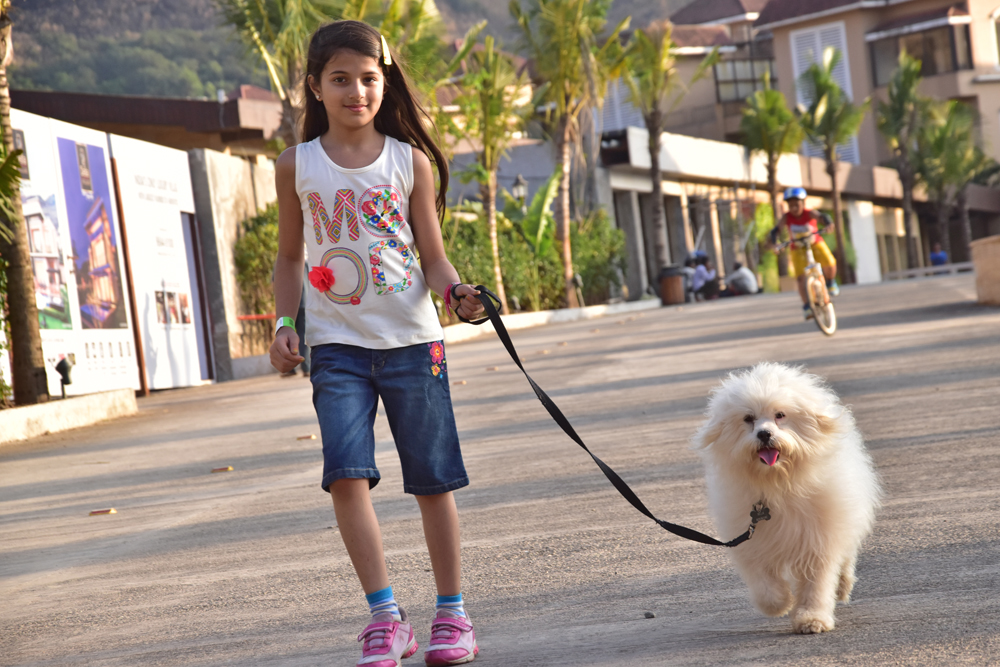 Della Adventure and Resorts in Lonavala is renowned for being a pet-friendly destination. In fact it is only one of the few pet friendly resorts around the region. The scaling property has plenty to offer for that special time you share with your loyal four legged friends. Pets love activities, sports and adventure too, and you would find ample of such activities at the adventure park. If you are keen on participating in activities at the Adventure Park, don't worry about your pet. An Adventure marshal at the Della Adventure Park will look after them like their own, while you are having a good time too.
Of course, you could just simply choose to chill with your lovely pet in the comfort of the luxurious stay experiences at the Resort such as Camp Della where 30 luxury air-conditioned tents offer a stunning experience. The resort offers super-luxurious camping with a mesmerizing view from the crest of a hilltop. Each tent is a luxury room setting the standards in affluent hospitality. Amenities include a king size bed, a Jacuzzi with rain shower, and a private patio to soak in the spectacular views. Also there are Adventure Resort Rooms and the stunning Luxury Resort Rooms to chill at, making this pet vacation an absolutely memorable experience. And of course if you have a family function, event or a party organized at the resort, your pet and his pet friends are most welcome to join in.
Della isn't one of those organizations that just allow your pet to be a part of your room but not much else. At our facility, your pet lives the proverbial good life. The property can provide facilities a doggy bowl, blanket and pet food available for your pampered protégé on request at the time of booking. We can even depute one of our dog walkers to take your little tyke out for a midnight spin. We are truly a pet friendly resort and we promote the welfare of animals by providing a happy home ourselves for 23 dogs, 11 horses and even 5 jersey cows. Surely your baby is in the best possible hands.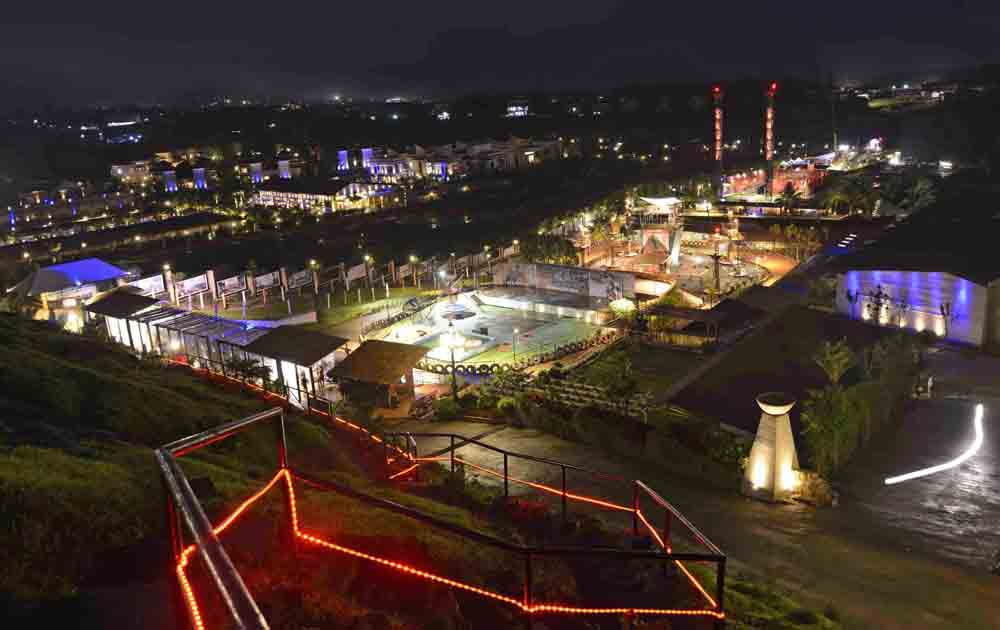 The location of Della Adventure Park makes it really special, as it's conveniently close to both Mumbai and Pune. Several pet families and individuals in both the cities are queuing up to visit a place which can double up as a weekend getaway with their pets. Della Adventure Park is India's largest and pioneering extreme adventure facility and now it is also the only pet friendly park of its kind.