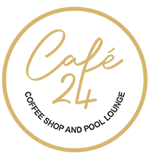 Artisanal cuisines from around the world congregate with culinary finery to form a 24-hour gastronomic experience like never before. Café 24 is truly a round-the-clock dining pleasure that serves a fine-dine multi-cuisine menu which is available 24 hours.
Gastronomic Masterclass
Café 24 is a celebration of food and flavours, as the menu borrows dishes and master pieces from the farthest and finest corners of global culinary excellence. This is where you will rejuvenate your day with an elaborately delicious breakfast buffet which is simply one of the finest you could hope to experience in Lonavala. Through the course of the day, you can indulge in gastronomic delights with a range of Indian, Asian and Continental dishes for lunch or dinner, or relish an elaborate Sunday brunch which is touted as one of the best brunch experience near Mumbai and Pune.
MENU