Perhaps marriages are fixed in heaven, but they are executed on earth and every bride- groom dreams to choose a paradise like wedding venue. Planning the big day is indeed a task but if you choose the perfect destination its half the work done. Wedding venues range from lavish ornate indoor structures, to picturesque, romantic outdoor settings. Both the options have their own share of advantages and things to take care of. Here are some things to consider, to help you decide a wedding venue for the special occasion.
Weather during the occasion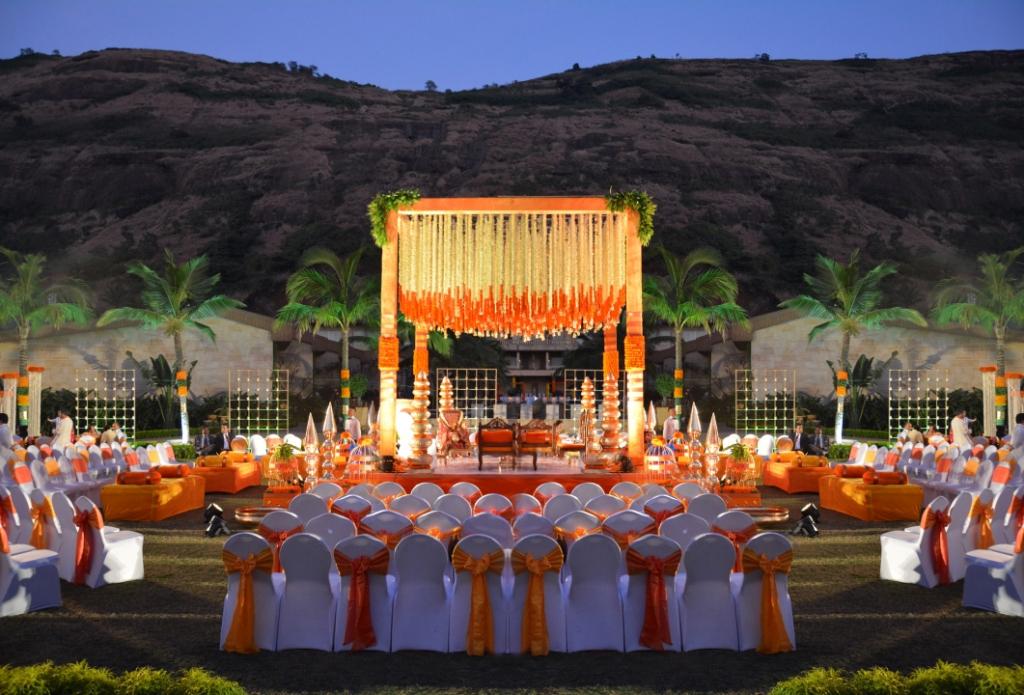 A pleasant weather is a prominent factor to choose your ideal wedding venue. A breezy, cool climate provides the perfect backdrop for a spectacular outdoor event. It provides nice fresh air, enough room and panoramic view to the guests too. On the other hand, the exotic wedding experience can be ruined, if the weather happens to turn bad, as a downpour or rising mercury temperatures can make the event festivities difficult for everyone. Another factor to consider is if the proceedings and ceremonies are taking place during the day or late evening. Late evening ceremonies usually call for a gorgeous outdoor backdrop.
An indoor ballroom becomes the most convenient option with the cool air conditioning during summers and decorative shelters during rains. So, take precautions accordingly for a smooth and comfortable wedding.
Look and decor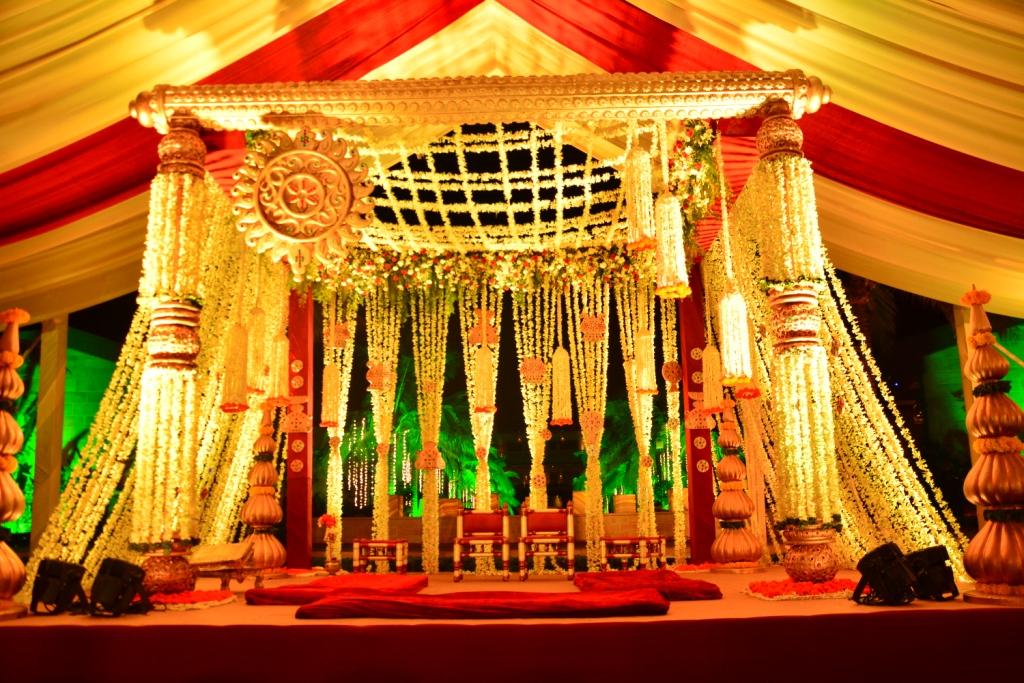 In case of appearance both outdoor and indoor venues can make your wedding sparkle with its gorgeousness. While in an indoor wedding like resort wedding you can choose a theme or a décor and makes the venue scenic, be it with a traditional floral touch or an out of box theme. Whereas in case of outdoor venues, the venue in itself can be scenic, you may need minimal decoration, the backdrop of a mountain or beautiful waves and soft sand or just a garden can make you wedding experience unforgettable. So, choose as per your taste, budget and the number of guests to be accommodated.
Facilities and amenities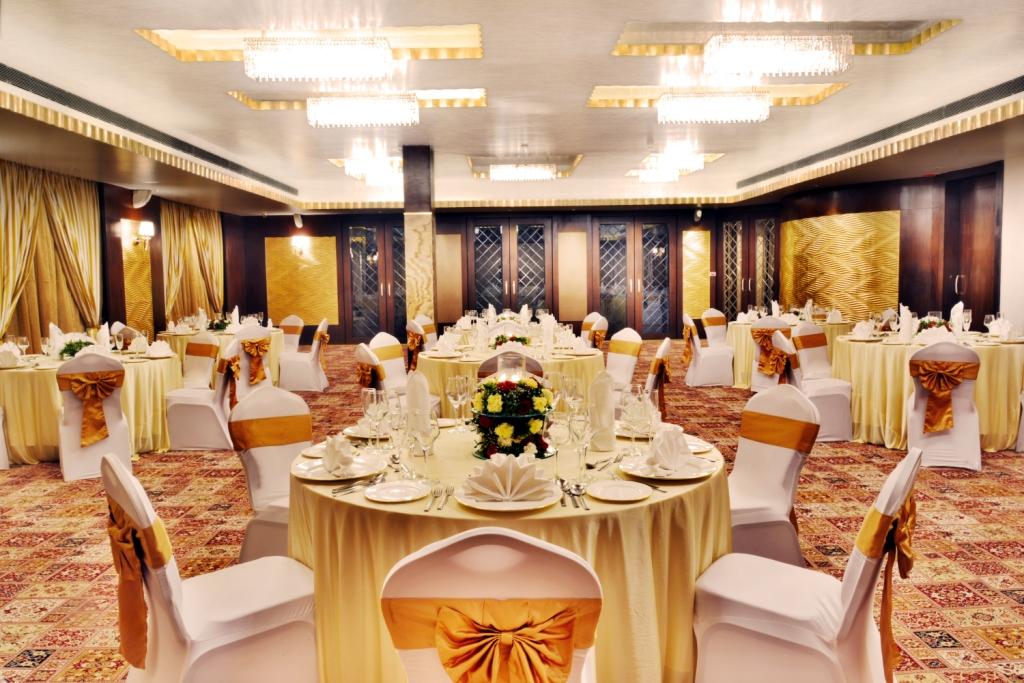 An indoor wedding at a banquet may already have provisions like restrooms, electricity, roofs etc. but an outdoor wedding may not necessarily have access to all of these. Hence, better to discuss these beforehand and then decide the location.
Whether you are planning a wedding indoor or outdoor, the big day needs to be memorable, just like the way weddings happen at Della Resorts. Strategically situated within the picturesque hills of Lonavala, with a breathtaking view to gaze at, weddings at Della add a streak of romance to your big day. The property has been nominated as the 'best destination wedding venue' by the India Travel Awards 2017, which is a testimony to the fact that the lavish five- star resort in Lonavala is a perfect choice for dream destination weddings.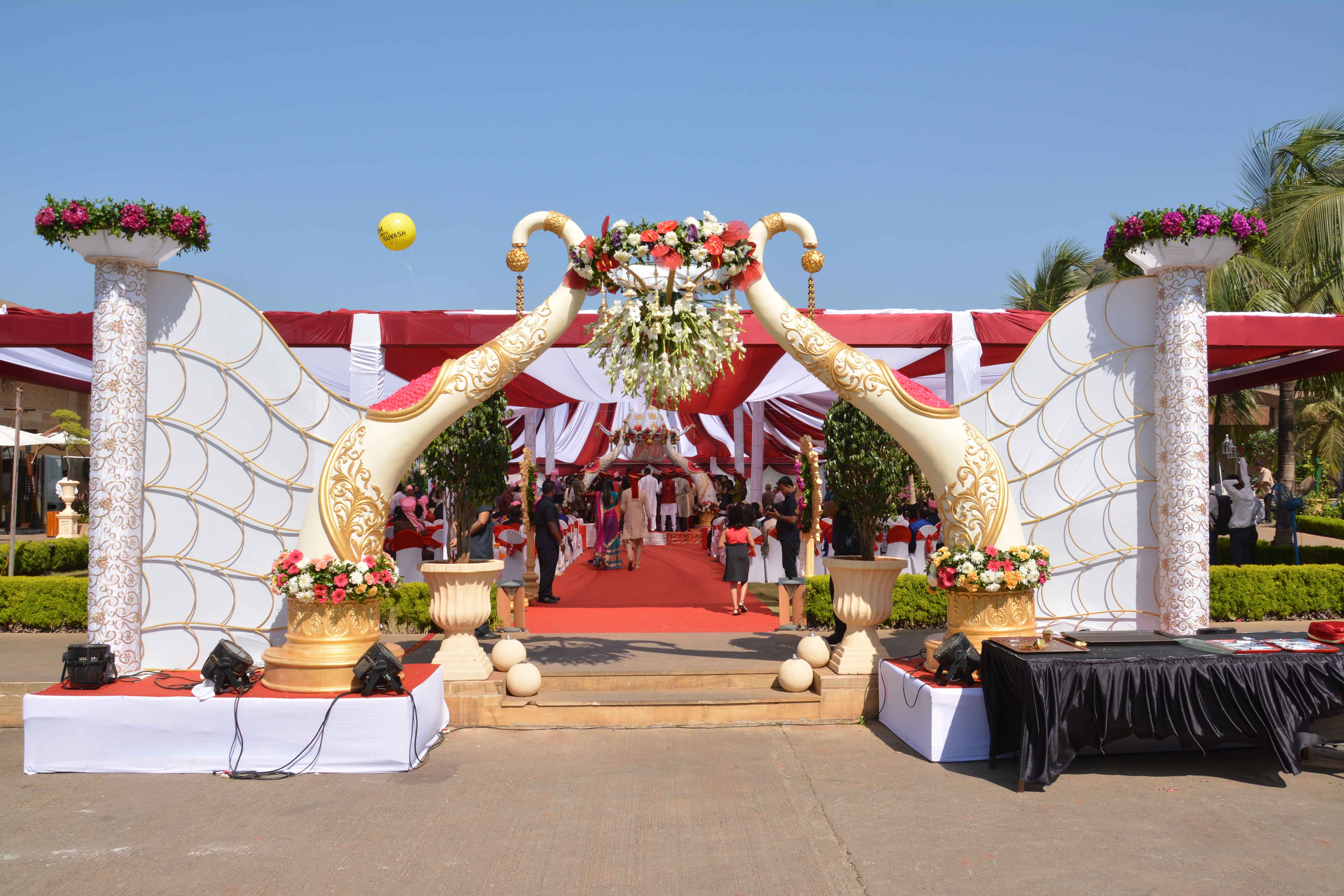 Della Resorts has ample arenas for both indoor and outdoor weddings to choose from, right from the grand Yatha-Ahu-Vairyo ballroom to the gorgeous poolside lawns and the Mazda terrace banquets; where you can find an event space perfectly suited for weddings, receptions and pre-wedding ceremonies. Guests can go for lavish banquets with all the essential amenities that best suits an indoor wedding accommodates up to 800 guests and can be decorated as per your choice of theme, or an outdoor wedding which is naturally embellished with scenic backdrop of mountains, clouds and real fresh air. You can even get a theme designed for an outdoor wedding and add a beautiful roof decor in case you want to make the charismatic space even more beautiful.
Weddings are a beginning of new life; they are once in a lifetime experience for every bride-groom, so Della goes to the depth of designing every detail and ornamenting every moment, when someone plans a wedding at the property. Pictures of the weddings executed at Della Resorts can explain its charm and lavishness better than these words. Take a look at the same, click here and book an ideal wedding venue in a jiffy.